Taste of the Ukrainian Carpathians Style Wedding
We wish happiness and love to the newlyweds!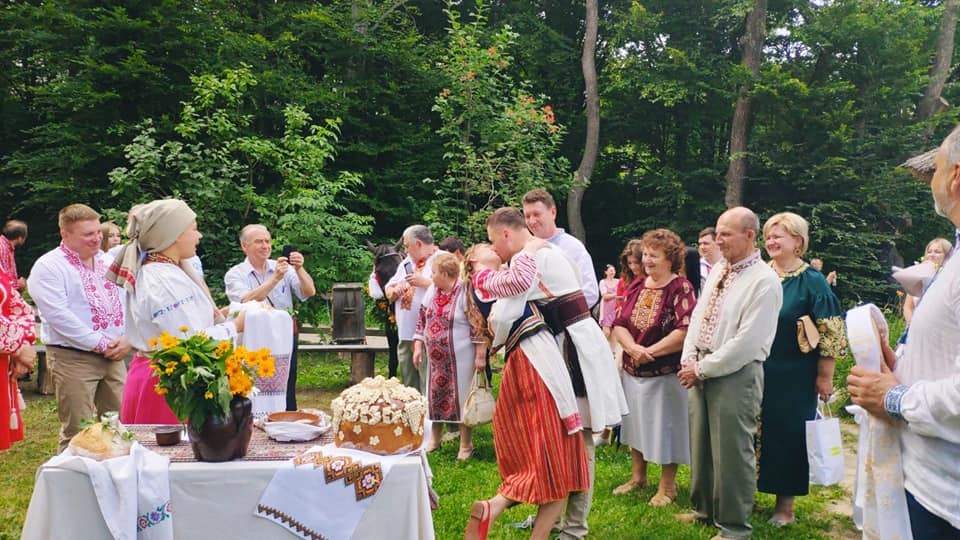 We are extremely happy that the young couple has chosen Zarichevo Hut at Shevchenkivskyi Hai museum as their wedding venue.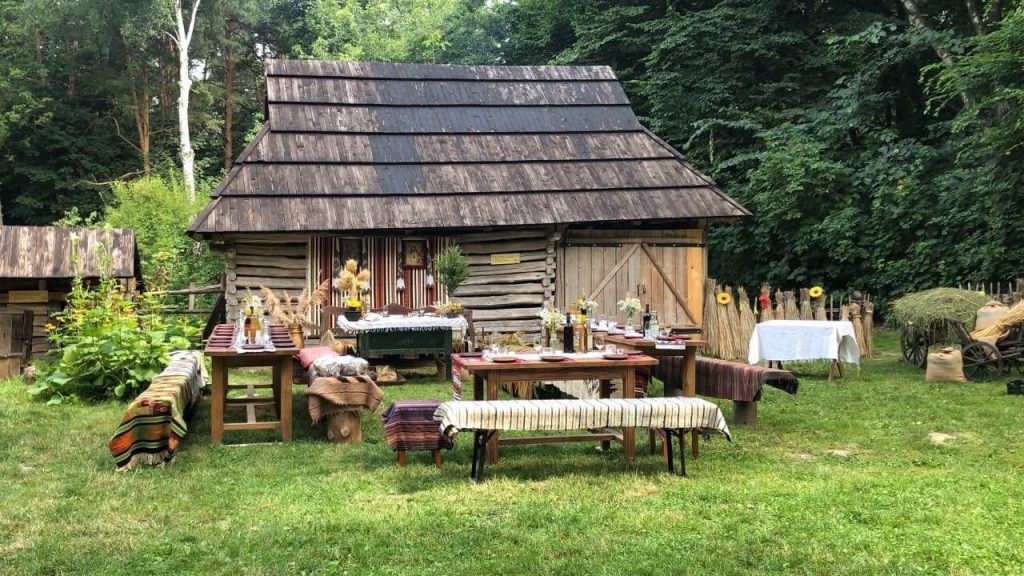 And The Taste of Ukrainian Carpathians made the celebration incredibly tasty. It was interesting to watch the ceremony of parental blessing and the newlyweds' horse ride accompanied by violin, drum (buben) and dulcimer.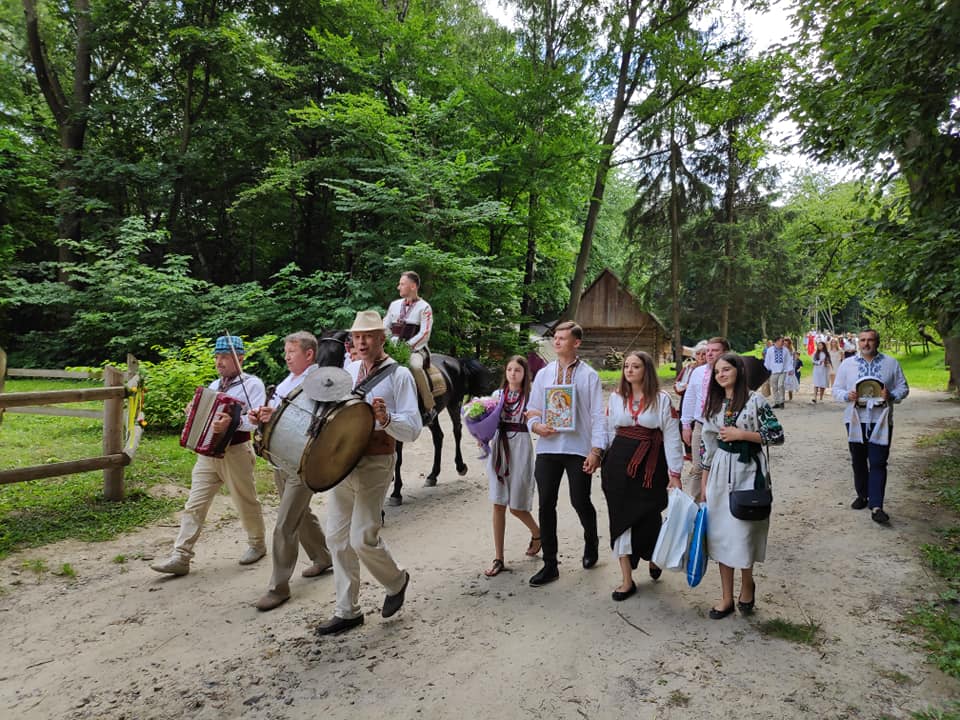 We are glad that old Ukrainian traditions are finding their way back to modernity. We are thanking our hosts – Ivan and Ivanka, for the incredible celebration! We wish the newlyweds to be happy and remain faithful to each other. We are always ready to help you with organizing your celebration.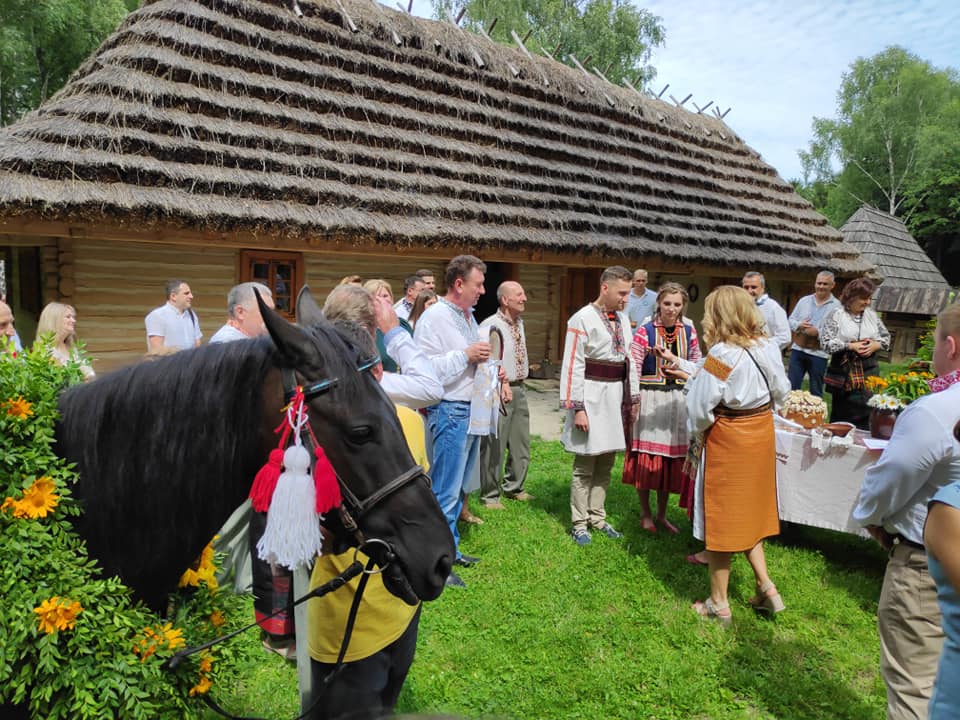 We offer a picturesque location, an authentic Ukrainian hut and Carpathian treats from the Taste of Ukrainian Carpathians. Welcome to Taste Travels  at the Klymentiy Sheptytskyi Museum of Folk Architecture and Rural Life.