The lovely village of Chesnyky is located in Rohatyn district of Ivano-Frankivsk region. This is where the producers of Chesnykivskyi cheese, Oleh and Olha Zhuravinskyi, live.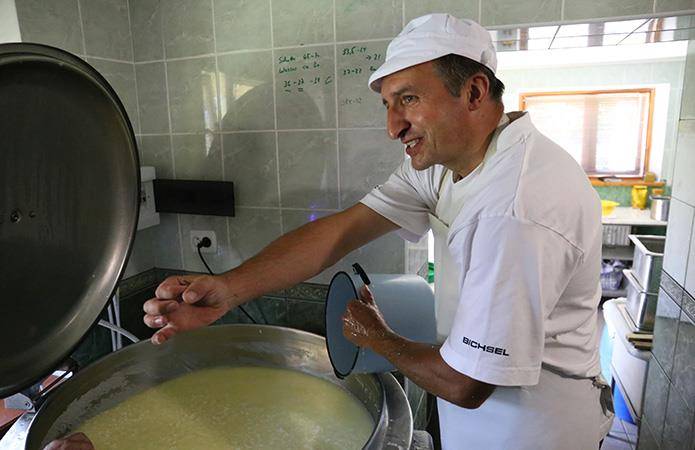 Ten years ago, Oleh was working as a brigadier and agronomist at the local collective farm.  In 2012 the local community initiated the creation of Ecom cooperative, which brings together more than 40 villagers. The main aim was to create jobs and curb labour migration. The cooperative helped locals with cattle farming and milk selling so that they could make money.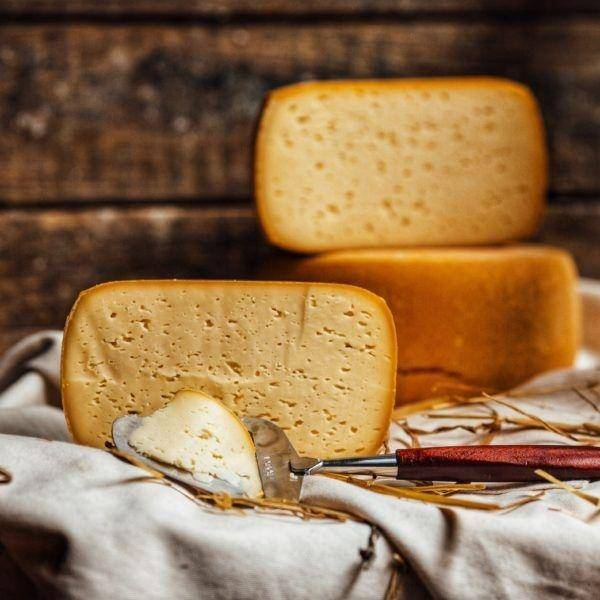 At that time, West-Ukrainian Resource Centre announced a competition of projects as part of the Dairy Business Development in Ukraine programme implemented with the support of the Canadian government and Charles Stewart Mott Foundation. Upon winning the competition, the cooperative restored the old dairy and purchased necessary equipment. Family farms received milking apparatuses. Members of the cooperative cleared the former pasture from brush, sowed special grass, and set up the facilities.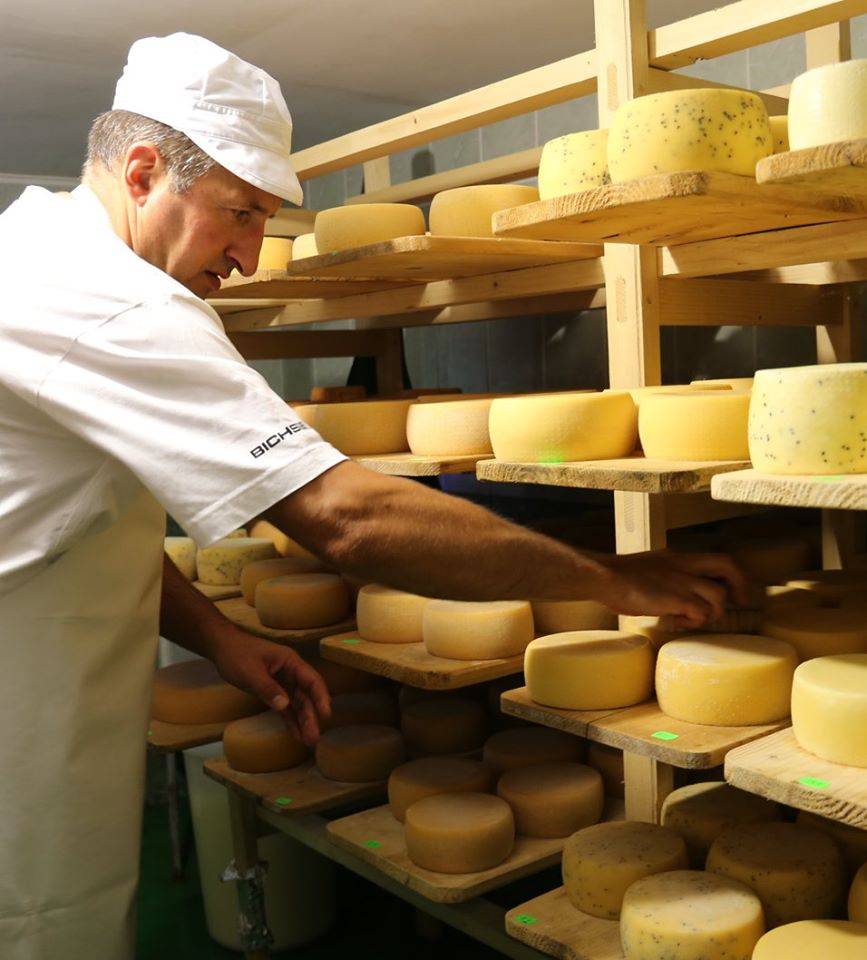 At first, the products were sold to local shops, but it was not enough. The producers decided to start making hard-pressed cheeses. After numerous recipes and multiple attempts, they did not achieve the result they wanted. Later, the head of the cooperative, Oleh Zhuravinskyi, invited a cheese-making expert. He found one in distant Switzerland. The expert, Norbert Burri, first worked as a volunteer and helped with recipes and setting up processes. He has now become a family friend who comes to visit regularly and shares his expert advice.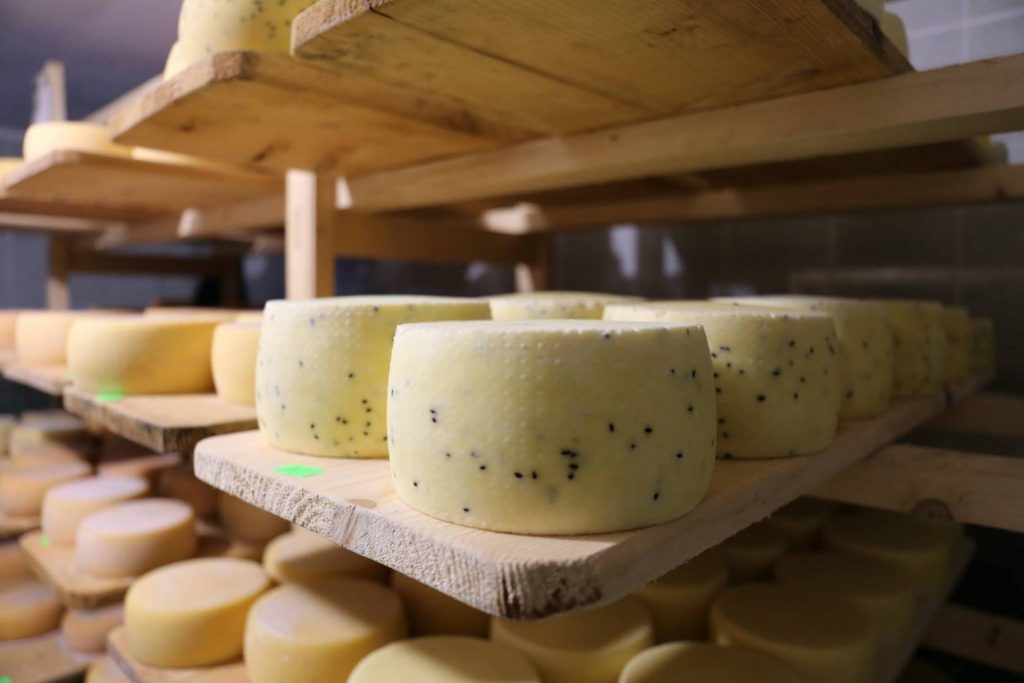 In 2014 the cooperative started making semi-hard cheeses. The same year "Chesnykivskyi Cheese" was registered. "Chesnykivskyi cheese is a semi-hard rennet cheese made of unskimmed cow milk following a classic technology. The ripening period is at least 30 days. The cheese has a pleasant aroma and creamy yellow colour. It has small holes and a natural rind. The taste is similar to Gouda cheese…"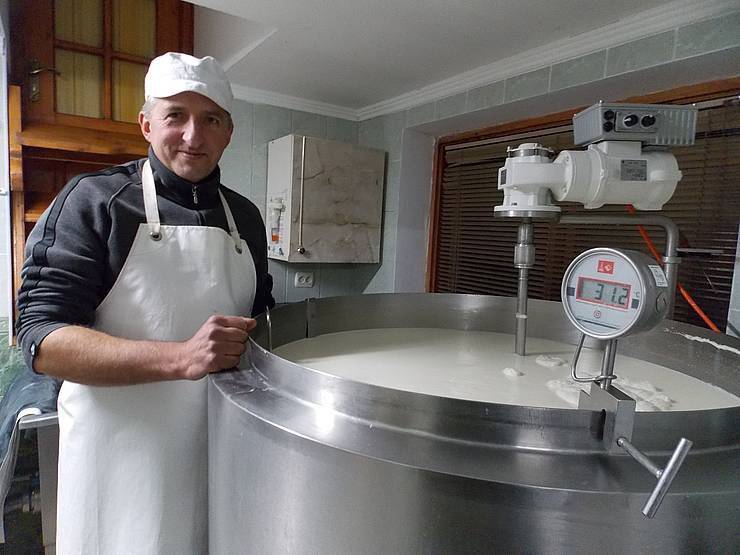 The producers have their own recipes. For instance, cheese with black cumin is made uniquely at Ecom. The cheese has an aromatic, pungent addition – black cumin.
Oleh Zuravinksyi and his wife are frequent guests of trade fairs and festivals. The village of Chesnyky also has geographical and historical attractions. You can come here to tour the cheese farm and taste delicious cheese.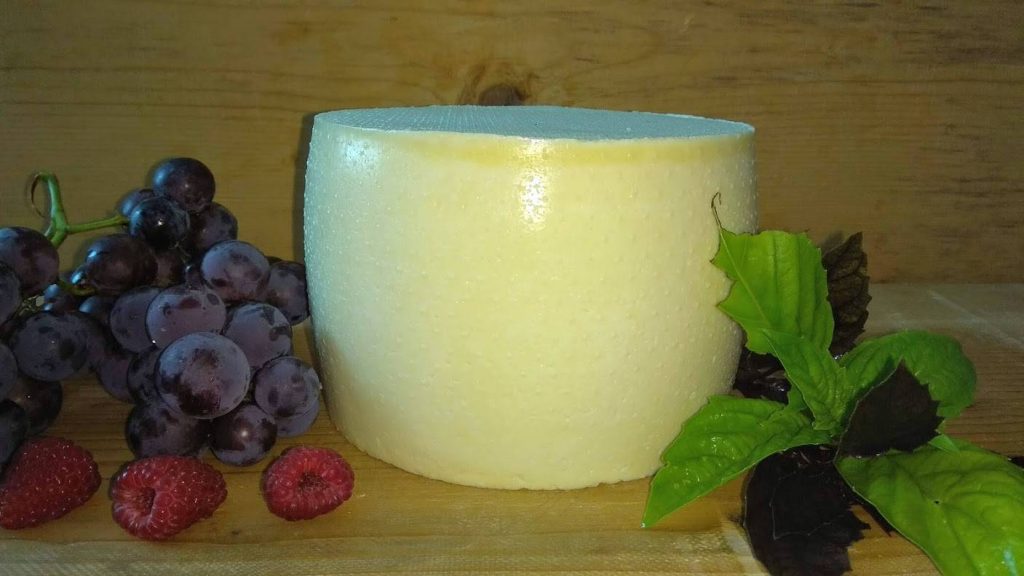 Oleh Zhuravinskyi has been a Carpathian Taste PU member since 2021.