4th National Artisan Cheese Festival
Ukraine Cheese Awards 2021 – artisan cheese festival – was held in Kyiv on October 2-3.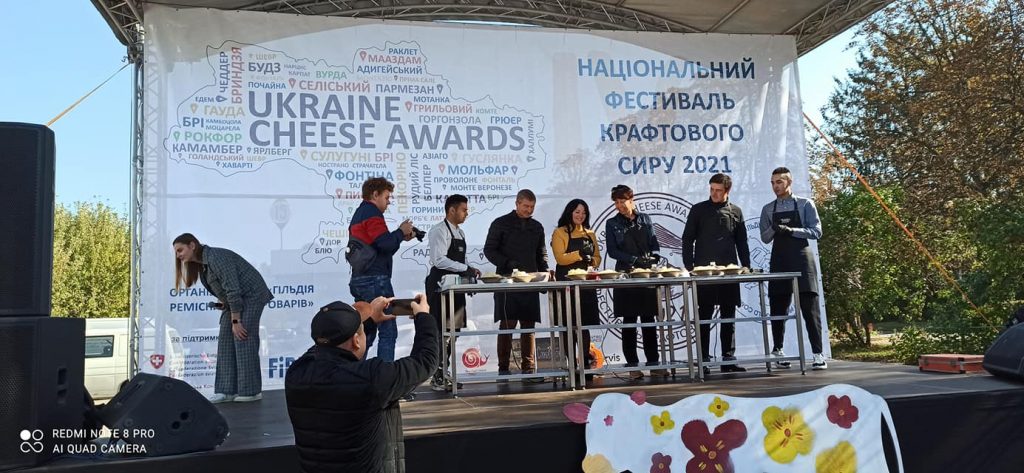 More than 60 leading cheesemakers from different corners of Ukraine got together to find out who was the best. Six nominations, 300 kinds of cheese nominated for the top award! All this as well as competitions, master-classes, tastings, and lectures from cheesemakers. Most importantly, it is an opportunity to taste a variety of artisan cheeses that are different in taste and manufacturing technologies.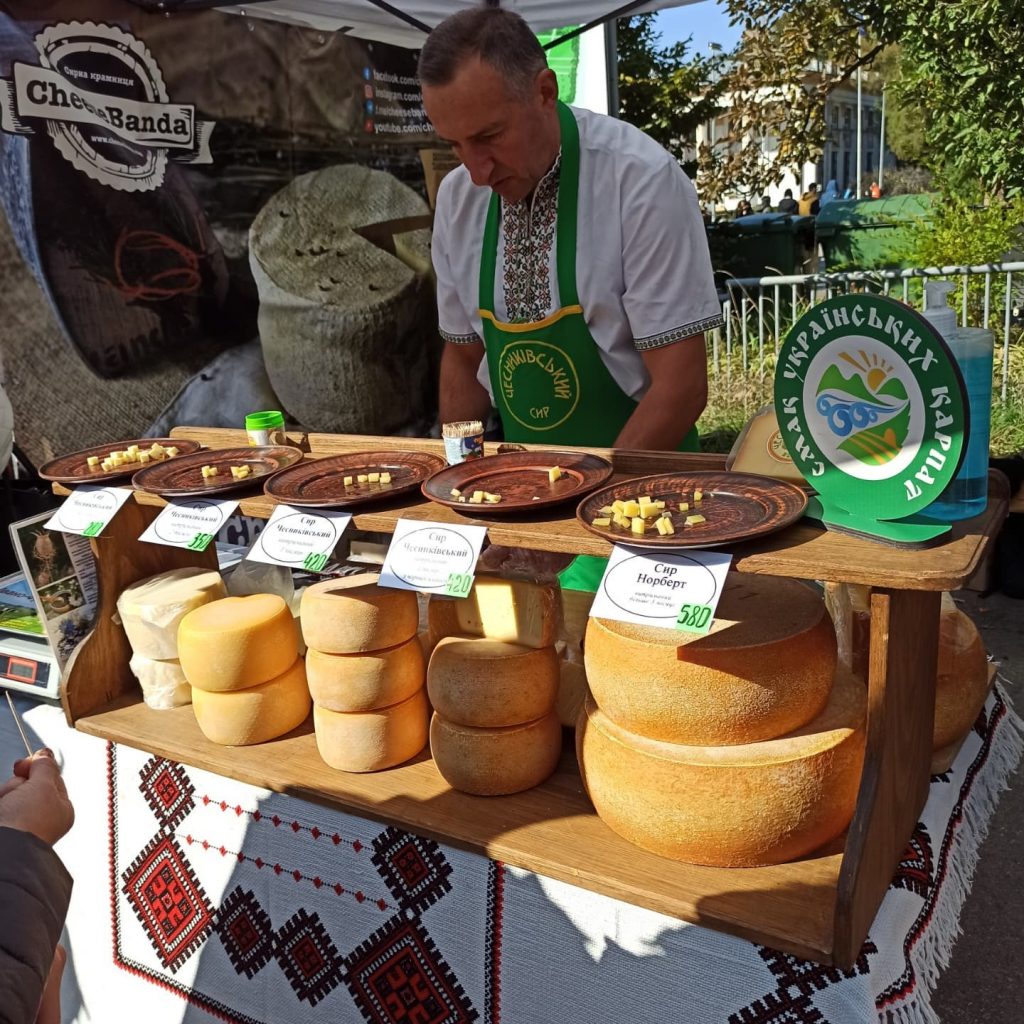 Oleh Zhuravinskyi from Chesnykivskyi Cheese, another Carpathian Taste PU member, was also at the event. With his family, Oleh has been a frequent participant of the festival. "Chesnykivskyi cheese is a semi-hard rennet cheese made of unskimmed cow milk following a classic technology. The ripening period is at least 30 days. The cheese has a pleasant aroma and creamy yellow colour. It has small holes and a natural rind. The taste is similar to Gouda cheese…" The producers have their recipes. For instance, cheese with black cumin is made uniquely at Ecom. The cheese has an aromatic, savoury addition – black cumin.