Exclusive Tasting from Zakhidnyi Ravlyk (Western Snail) Farming Household
Winter exclusive! Winners of Carpathian Taste PU giveaway had a unique opportunity to be among the first guests of exclusive tasting from Taste of the Ukrainian Carpathians and Zakhidnyi Ravlyk Farm which offered special delicacies.
Delicious mushroom soup with snails, Burgundy-style stuffed snails, pesto with dried tomatoes and honey and mustard sauce. Crispy tartlets with marinated snails and white caviar – incredible experience. We fought the cold with Carpathian aperitif.
It was not just a tasting – in cozy homely atmosphere the participants talked to the producer, owner of Zakhidnyi Ravlyk Farm – Iryna Demchyna-Yuskevych. She told how together with her husband they started snail farming in Ukraine, described ups and downs of the business. What is more, Zakhidnyi Ravlyk eagerly shares their experience with everyone who wants to start their own business. For reference, more than 500 people have already completed training at the farm and have mastered this original craft.
It was incredibly interesting to meet everyone and have a friendly chat on a beautiful Sunday afternoon.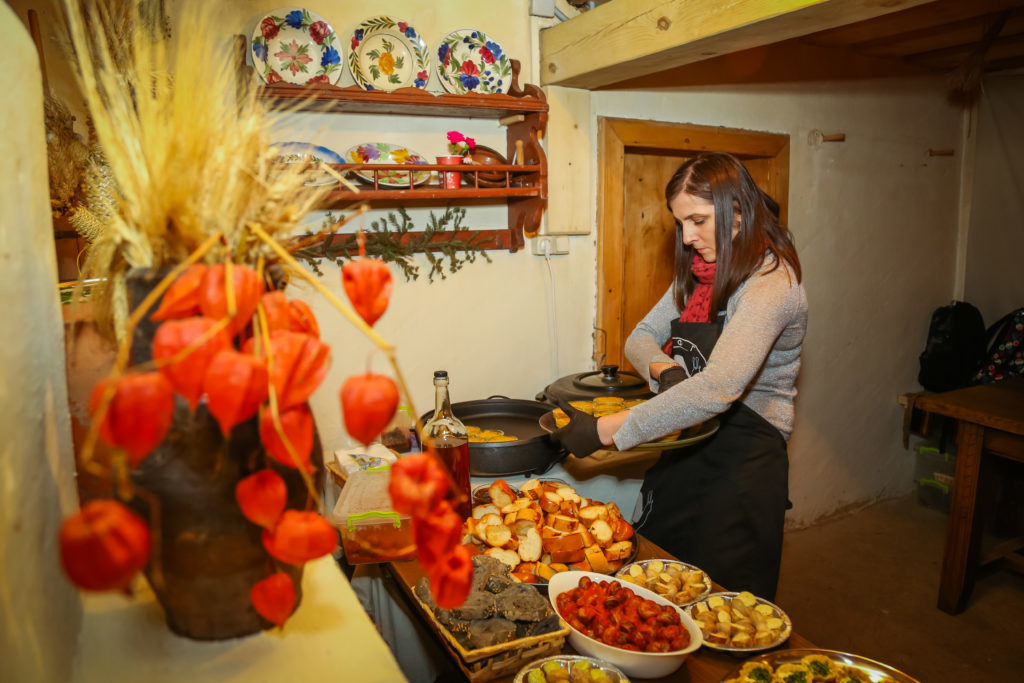 See you at the next Taste of the Ukrainian Carpathians tasting. We offer not just snail tastings but also our traditional tasting of Carpathian delicacies.
Zakhidnyi Ravlyk Farm invites children and grown-ups alike to their farm: to learn, enjoy the treats and just have a rest.
Book the tasting by phone (067)152 87 23.