Elitphito Natural Oils at BioFach 2018 Organic Food Trade Fair
Biofach 2018 International Organic Food Trade Fair in Nuremberg, Germany, gathers organic market players every year for presentation and tasting of new products, catching up with partners and finding new sales markets.
For the fifth time Biofach, which will take place on February 14-17, 2018 at Nuremberg Expo (Germany) will host Ukrainian Pavilion with total area of 130 m2 where 20 companies will be presented. In addition, the already traditional Ukrainian Forum will take place with participation of companies, authorities and business.
According to Elitphito Director Nazariy Dziubaniuk from Ivano-Frankivsk, the participation of his company at Biofach 2018, which will take place in Nuremberg (Germany), is not only a chance to present the customers with products but also an opportunity to establish partnerships. Very often fairs and exhibitions are where agreements are concluded and products, goods or services are sold. We are expecting meetings with new partners and potential clients.
Elitphito products at Novelty Stand 2018
It should be mentioned that the company is planning to present its new product – mixed oil "Male Power" – at the largest organic fair in the world. The fair offers such an option with its Novelty Stand. Our organism needs different types of fats, in particular those contained in vegetable oils. That is why we make mixed oils by mixing different types of oils together. Unique Male Power oil is full of elements that men need from an early to elderly age. Unlike last year's Biofach 2017, where the company presented their oils in Marasca bottles (250 ml and 500 ml), this year the assortment will include 100 ml bottles.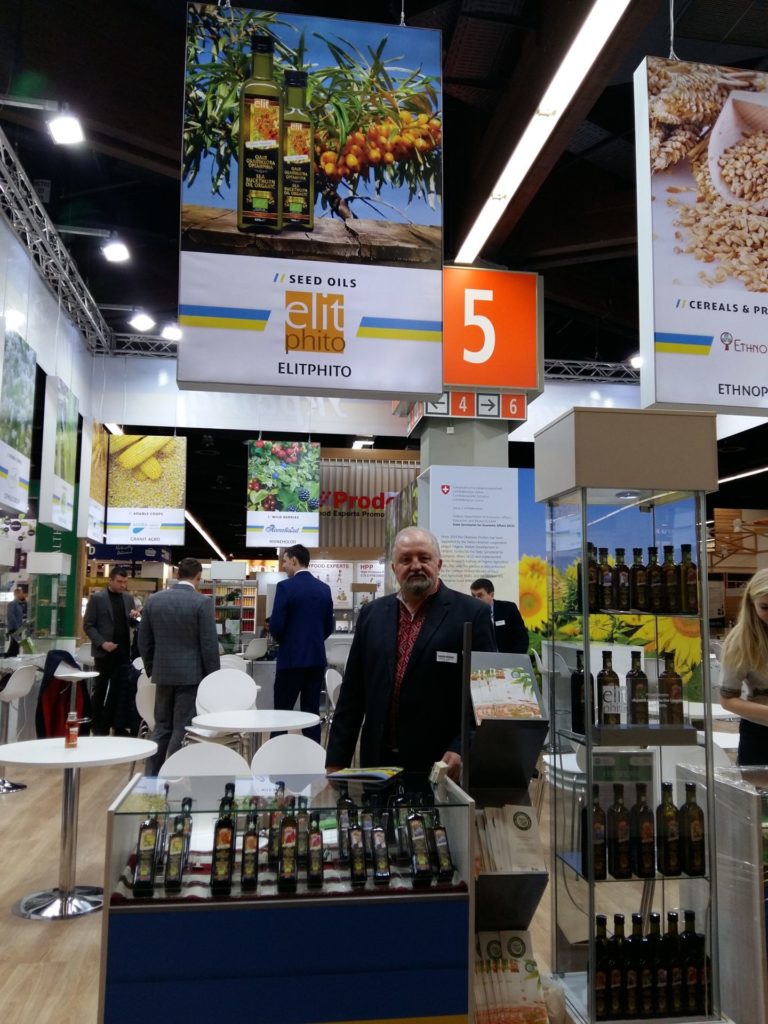 Elitphito is shaping consumer culture of edible oils in Ukraine
Elitphito currently has 180 types of products in its assortment. Vegetable oils are very popular. They possess unique qualities and have a positive impact on human organism by supplying it with essential elements. They also improve metabolism, support vitality and strengthen the immune system. Edible oil consumption is increasing which means that consumers are realizing the benefits that our oils bring them.
As far as consumption culture is concerned, in Europe and South America, natural oils and mixed oils are very popular. Ukrainians still need to shape their consumer culture of this product. Elitphito is trying to develop this segment and bring new products to Ukrainians. What is most important is that the consumers find their way through the vast assortment and find the best product for them.
Note:
Elitphito RPC was established in late May 2010.  It has grown into a company with its own research and production facilities, a laboratory and a team of professionals developing and making products used to prevent diseases, improve health and general quality of life.
The company is member of Carpathian Taste PU.
See more about the company at Elitphito RPC.