Andriy Stetsyk is a bee farmer from Boryslav, a town in Lviv region. He knows where bees make the most delicious and useful honey. His bee farm is not a mere Ukrainian-style business but a hobby supported by his love for bees and his family. Indeed, to make bee products for all tastes one should not only live by what they do but also get support from family. The bee farm is located not far from Boryslav. In a wetland area, far away from populated territories, plants are growing from which the bees collect healing pollen. Particularly valuable are such plants as goldenrod, fireweed, chaber, mint etc.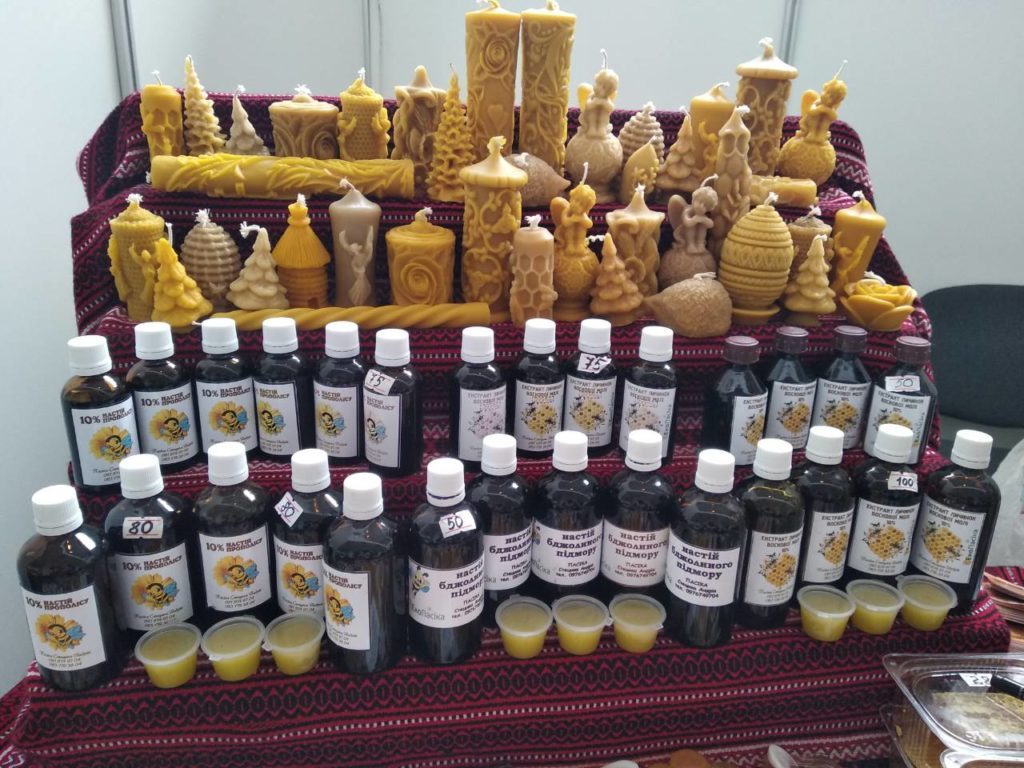 My passion is bee farming and the hard work of each bee.
I am proud of the quality of my product, of my honey.
Trust for me is the foundation of all relations.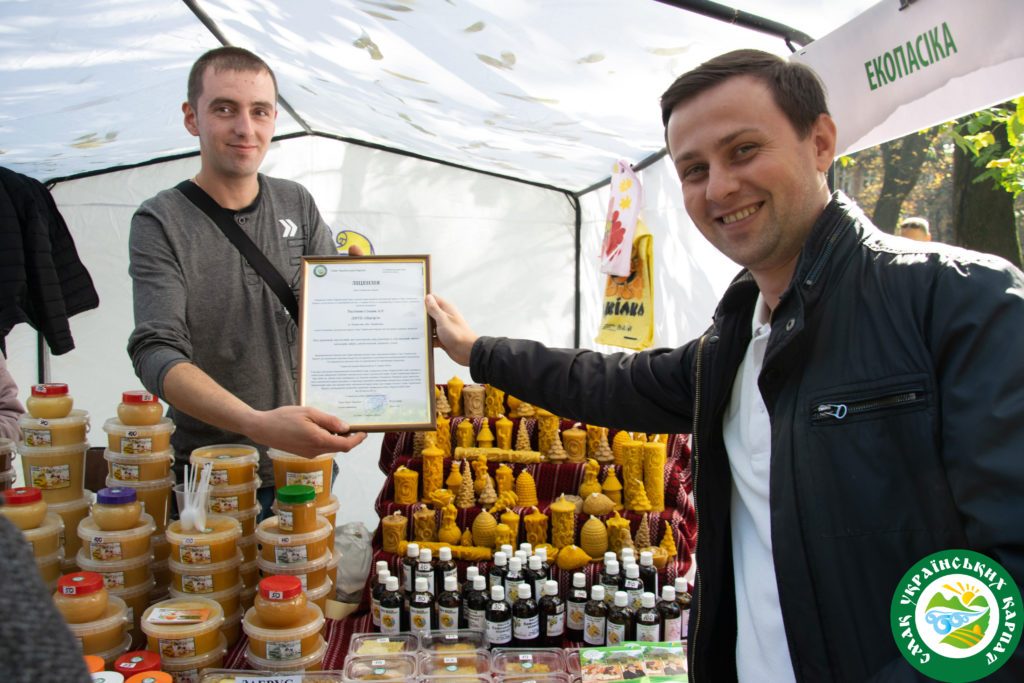 Andriy Stetsyk's products
«May Mixed Herbs», «Wild Linden», «From Spring to Autumn», «Goldrenrod», «Milk Thistle», «Fireweed», «Buckwheat», «Acacia» – these are the types of honey the bee farmer invites you to try. Andriy considers «From Spring to Summer» his best honey. It is also called Royal honey as the beehive is kept outside from spring until autumn, becoming rich with pollen from various flowers, and only then is extracted by the bee farmers. In such a way, all the useful properties of honey acquire special healing power.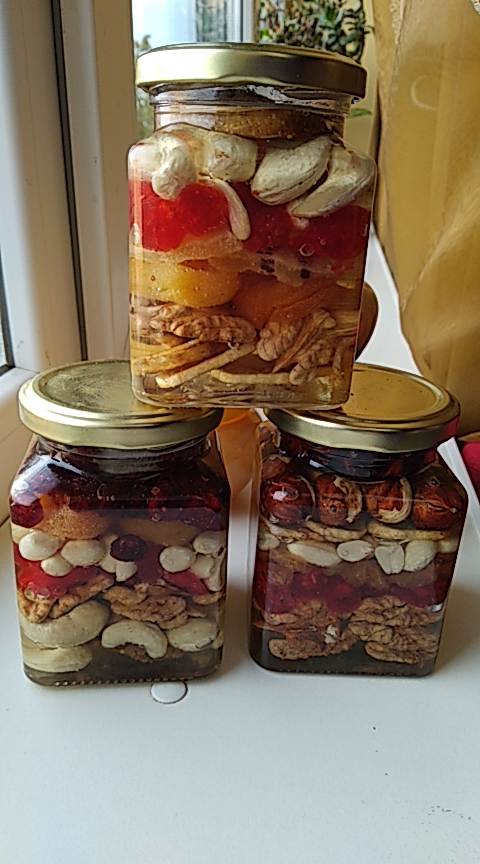 Besides honey, the customers can also buy honey soap and bee wax balms, which not only moisturize and clean the skin but also heal wounds and skin burns. There are also balms, infusions, comb caps and wax to help you with cold and inflammations.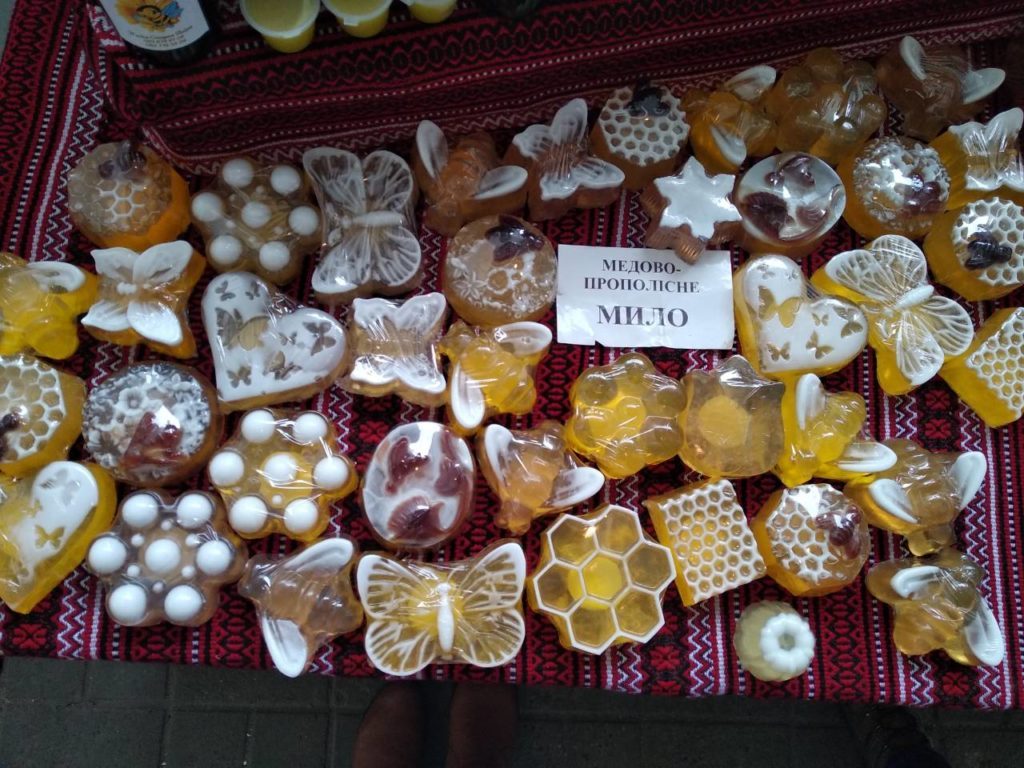 Andriy Stetsyk, Carpathian Taste PU member
PU membership brings more opportunities and increases visibility of our bee farming products. We are gladly participating in all fairs and exhibitions suggested by the PU.